Wilt u zich ook aansluiten bij NES Health? Kijk of u voldoende gekwalificeerd bent om het Certificeringprogramma voor NES Health Practitioner te volgen.
Sluit u aan bij het netwerk van meer dan 4500 practitioners en medische professionals wereldwijd, dat de NES Health-technologie en –producten gebruikt in hun klinieken en praktijken. Onze meest succesvolle practitioners zijn professionals die:
gezondheid op een holistische wijze benaderen;
geïnteresseerd zijn in zowel innovatieve, geneeskundige technologieën, als biochemische voedingsstoffen en medicijnen op basis van energie;
streven een naar een optimale gezondheid – een die verder gaat dan het bestrijden van symptomen.
Welke professional kan een gecertificeerd practitioner worden?
Professionals met minimaal HBO - medisch niveau - en enige kennis en ervaring in energetische geneeskunde en/of kwantumfysica. Denk aan Shiatsu-therapeuten, voedingsdeskundigen, acupuncturisten/Chinese geneeskunde, energetisch therapeuten enzovoort.
Als u het aanmeldformulier hebt ingevuld, nemen wij contact met u op voor een aantal aanvullende vragen en starten we het certificeringsproces, dat is inclusief uw aanmelding om de practitionertraining te volgen.
Meer informatie over de voordelen om een NES practitioner te worden. Voor u, uw praktijk en uw clienten. 

Bekijk de NES Health DEMO
Zie hoe het NES Health Total WellNES Program ook grensverleggende resultaten kan bieden voor u, uw praktijk en uw clienten. Registreer hier om gelijk de video te bekijken.

"Als osteopaat van de professionele voetbalclub Hamburger SV, werk ik dagelijks met professionele sporters. Al geruime tijd hebben we de behandeling met de NES miHealth opgenomen in de ondersteuning van onze spelers – en we hebben opmerkelijke resultaten geboekt. Onze spelers herstellen sneller en voelen zich veel meer ontspannen voorafgaand aan de wedstrijd. Ze willen de miHealth zelfs thuis gebruiken."
Thomas Marquardt, Fysiotherapeut & Osteopaat, Hamburger SV, Duitsland
30
JAAR ONDERZOEK
& ONTWIKKELING
4500
PRACTITIONERS
WERELDWIJD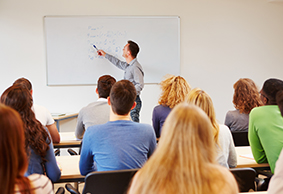 Training
Als NES practitioner heeft u toegang tot onze 'live' trainingen, online trainingsvideo's en onze online bibliotheek, met materiaal dat onder meer ondersteuning biedt bij uw marketing. U kunt ook contact opnemen ons Practitioner Support Team.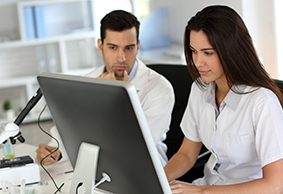 Bekijk de demo
Zie hoe het NES Health Total WellNES-programma baanbrekende resultaten kan bieden voor u, uw praktijk en uw cliënten.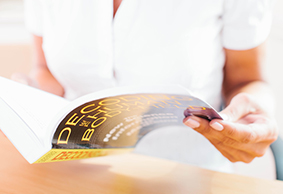 Gratis te downloaden
Blijf op de hoogte van innovatieve mogelijkheden in de gezondheidszorg, op het gebied van kwantumtechnologie en medicijnen op basis van informatie en energie. Wij bieden u een rijke bibliotheek van onder meer – vrij te downloaden - white papers, artikelen en onderzoeksrapporten.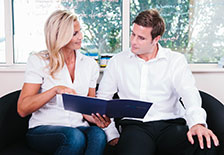 1-op-1 Consult
Heeft u vragen? Wilt u onderwerpen uit uw praktijk bespreken of mogelijke cases voor het gebruik van onze producten. Neem contact met ons op voor een 1-op-1 consult (kosteloos).