Eén eenvoudig, krachtig systeem om totaal welzijn te helpen creëren
Het Totaal WellNES-systeem stelt artsen, therapeuten en andere zorgverleners in staat om snel en eenvoudig de gezondheid van hun cliënten te helpen herstellen aan de hand van ons gepatenteerde en geïntegreerde proces dat uit 4 stappen bestaat:
Scan en analyse
Eerste correctie
Structurele correctie
Ondersteuning voor blijvend herstel
Als enige biedt NES Health diensten en producten, die samen een uniek geïntegreerd systeem vormen. Een systeem dat het lichaam zowel kan analyseren als helpen corrigeren door aandacht te besteden aan de drie kritische factoren voor gezondheid en welzijn: informatie, energie en biochemie.
Bekijk de NES Health DEMO
Zie hoe het NES Health Total WellNES Program ook grensverleggende resultaten kan bieden voor u, uw praktijk en uw clienten. Registreer hier om gelijk de video te bekijken.

In de afgelopen maanden hebben we NES producten geïntegreerd in onze praktijk en gebruikte ze met onze klanten - en we hebben al opmerkelijke resultaten ervaren
Thomas Marquardt, Fysiotherapeut & Osteopaat

De eerste dag dat ik het NES Health-systeem gebruikte, zag ik hoe accuraat het is. Ik was in vervoering. Het is niet-invasief, je krijgt onmiddellijk inzicht, en het is ongelofelijk veelomvattend.
Jason Siczkowycz ND Certified NES Practitioner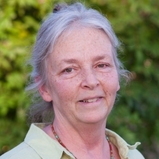 Ik heb fantastische apparatuur in mijn kliniek, maar ik ben vooral zeer blij met mijn NES miHealth. Dit apparaat is echt verbazingwekkend.
Catherine Willner, M.D. Neurologist & chief Medical Officer, Nura Life Sciences
NES Health is leidend in wereld van de holistische gezondheidszorg. Maar we begonnen onze reis 11 jaar geleden met een bescheiden vraag …
Hoe kunnen we iemand die te ziek is om uit bed te komen, helpen genezen?
Geïnspireerd door deze vraag hebben we onvermoeibaar gewerkt aan het creëren van ons Totaal WellNES-systeem dat helpt de gezondheid te herstellen op alle drie de niveaus van het 'mens zijn': de informatie, energie en biochemie.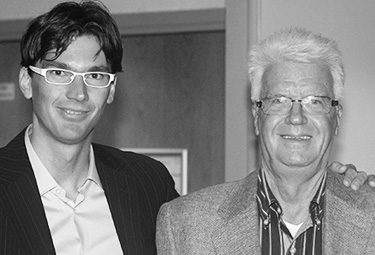 HERE ARE JUST A FEW OF THE MANY BENEFITS OF THE TOTAL WELLNES SYSTEM, BIO-FEEDBACK, PEMF AND INFORMATION THERAPY:
ProVision returns recommended protocols to stimulate
the client's innate self-healing ability.
PEMF therapy reduces pain and speeds up healing
by stimulating stem cell production.
Regenerates damaged and diseased tissue.
Resolves performance issues in healthy people
and aids recovery after injury or illness.
Relieves soreness, stiffness, arthritic conditions,
ligament, tendon, muscle or bone injury.
Improves circulation - not by increasing heartbeat
or blood pressure - but by opening and dilating arteries
and capillaries. This also reduces swelling.
It's backed by more than 30 years of
scientific research and over a decade of human studies.
It's also widely used in the treatment
of bone fractures and torn tendons.
Enhances the synthesis of protein cells,
allowing the body to take advantage of all protein available.
Penetrates deep to relieve muscle soreness.
Increases cellular level of oxygen absorption.
Studies have shown O2 partial pressure increased 200%.
Infoceuticals help to restore the body's
balance and stimulates specific healing responses.
Keeps your clients supple, relaxed and fit.
DISCOVER HOW THE TOTAL WELNESS SYSTEM EXPANDS YOUR PRACTICE BY DELIVERING ASTONISHING RESULTS FOR YOU AND YOUR CLIENTS.
Registered practitioners ALSO receive:
Introductory Course on Bioenergetics
Webinar by Harry Massey about The Human Body-Field: The Greatest Discovery Since DNA

EBOOK Mastering Information and Energy by Harry Massey

And much, much more!
Register above for our demo and see the award-winning documentary, The Living Matrix, free!